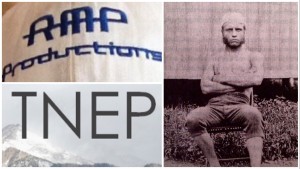 "It's easy to be Puff, but it's harder to be Sean." That's a great line in the song, I'm Coming Home by Sean "Diddy" Combs*. I can relate to that. I've created two self brands. One is this blog, The National Environmental Professional. It has become the brand I relate to my professional lifestyle. The other is RMP Productions, which is my more fun, media production brand. I've kept them separate since I created this blog. Now it's time to consolidate them to one in a brand experiment. Puffy Daddy, Sean Jean, Puffy, P. Diddy, Diddy… If it can work for Sean, it can work for me.
This is a simple, but significant act for how I relate to this blog, my profession, and life. The two are more connected than I anticipated. They aren't separate, because I'm not separate. I'm RMP Productions and I'm The National Environmental Professional. I've used RMP Productions longer and with more variety. Now I will officially bring the environmental side into the media production side.
What does this mean?
RMP Productions is my "media production studio." I've used it in the past for ski films, short films, and other fun related projects. Recently I've made more environmental education films than skiing films. The blog is another media production. So I figure it all fits under that category.
The biggest reason for this is the online presence.
I will stop using The National Environmental Professional Twitter and Facebook pages.
I will only use the RMP Productions Facebook page, Twitter @RMPPro, and Instagram, @rmp.productions.
If you already follow me, you'll start to see a lot more environmental posting.
I'm fully aware that I spent a few paragraphs writing about myself as a brand and comparing myself to Diddy. I'm also aware of how ridiculous that seems. But it's fun. That's what this is all about, enlightening and entertaining my family, friends, profession, and whoever else finds it.
What's your brand? Do you brand yourself multiple ways depending on your setting or output?
*Despite that song being over played by promotions and commercial outlets, it's a really good song. I even used it, unauthorized, in my 2011 ski movie, Snow Q.