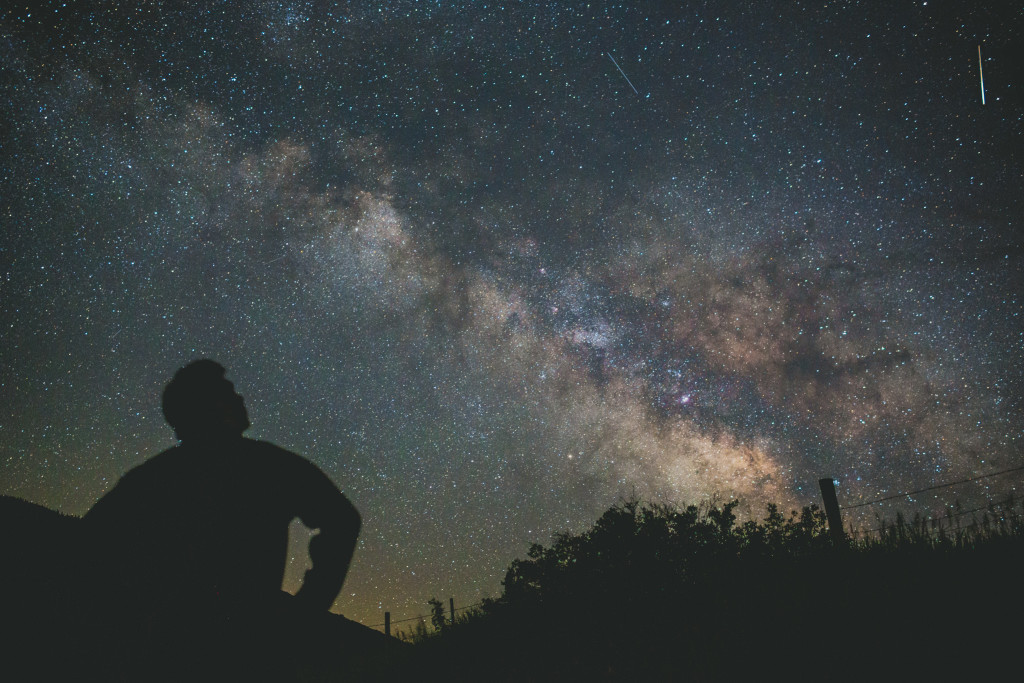 This is part of a series where I explore interesting pieces of environmental art.
I recently took a photograph of the moon, Venus and Mars together in one frame. My son initially spotted the crescent moon low in the sky at dusk. Young kids have a curiosity and wonder about nearly everything. Looking at the photo with my son I realized how astrophotography has the power to spark that wonder. In order to appreciate how astrophotography fits into the umbrella of environmental art I wanted better photos. I asked my friend Brian Kraft, a professional photographer, and he didn't disappoint. He provided these great photographs and cool time-lapse video at the bottom of the page. You can check out more of his photography at www.BrianKraft.com
Astrophotography captures the sky and inspires us to take a deeper look into space. It often lets us see more than we can with the naked eye. The good astrophotography, like any good photograph, become more than a photograph. They become art. They provide a medium to contemplate the extraterrestrial world. They help us understand our place in the cosmos, which can lead to further appreciation of earth and space sciences.
The first photos of Earth taken from space gave us a new perspective of our planet. There it was floating in space just like the moon, the sun, and everything else. The Blue Marble and those other early photos gave people a different appreciation for the fragility of Earth. Those photographs helped advance the environmental movement in the 1970s. Then in 1990, the Pale Blue Dot photo taken by Voyager 1 really put Earth in its place as merely another speck in space.
Astrophotography turns our attention up toward the cosmos. But it can make you turn right back around to your surrounding environment. I hope these photos inspire, educate, or spark some sense of wonder. Lose yourself in the stars, meteors and dust clouds. If you want to be wowed by the next level of astrophotography, I'd recommended the Hubble Space Telescope images. If the deep cosmic thoughts inspired by these photos keep you up at night, then go watch Cosmos.