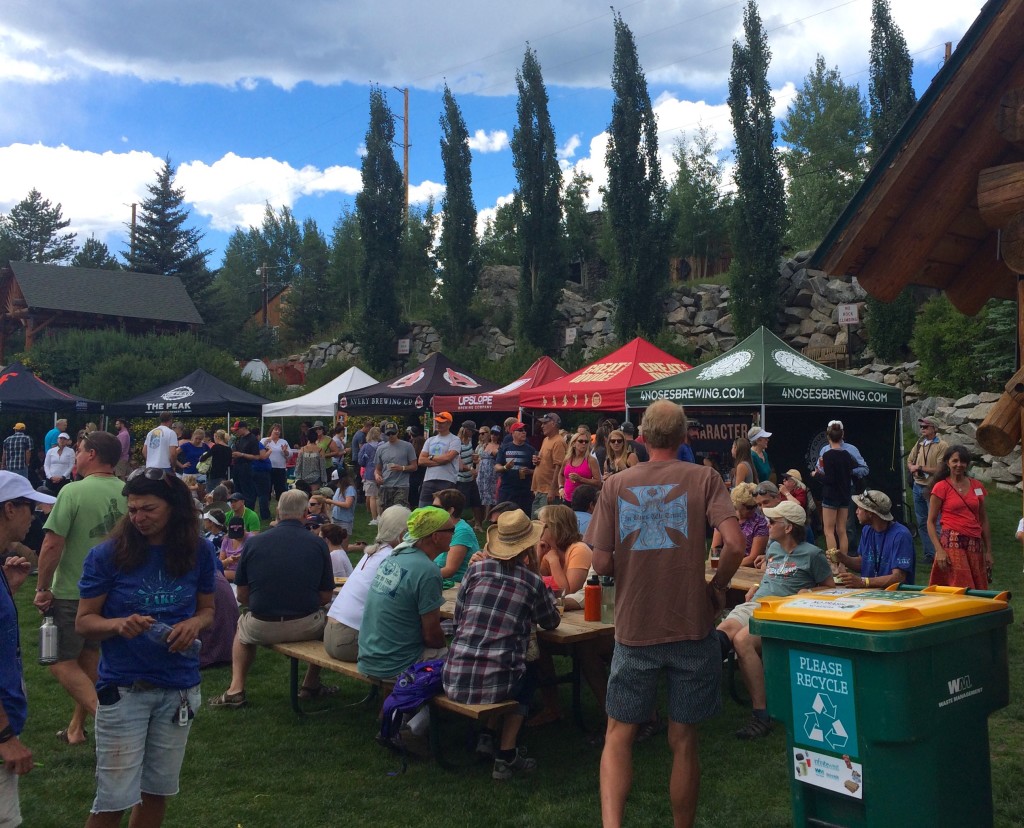 I had the pleasure to attend, and sample, a very fun beer fest in Grand Lake, CO. It was part of the Spirit of the Lake Regatta and Grand Lake Brewfest, Aug 13, 2016. Finding a beer fest during a vacation is good enough. Then I saw that it was a fundraiser for youth outdoor environmental education programs. It also claimed to be the worlds' first fully solar-powered beer fest. Even the live band was powered by solar panels. Hosted by Infinite West, it was a net-zero, zero waste event that was the perfect example of the environment of beer!
It was a beautiful afternoon in a small grassy park across the street from the Grand Lake beach. At 8,369 feet elevation in the Rocky Mountains, everything is beautiful in Grand Lake. It was by far the most environmentally friendly beer fest I've ever attended. Along with the 8 breweries to sample, there were environmentally conscious organizations promoting their work. I sampled the beer, spoke with brewers and organizations, and listened to the solar-powered music. It was a great Saturday afternoon soaking in the wonderful combination of it all. I also spoke with the organizers from Infinite West. They are using what they enjoy – a beautiful mountain setting, outdoor recreation, and craft beer – to spread their environmental message.
A couple of the organizations I spoke with, their message, and links.
Headwaters Trails Alliance. A nonprofit advocacy organization for trails in scenic Grand County, Colorado.
Colorado Trout Unlimited, Save the Fraser River. Work as advocates and conservators for their home rivers. Conduct projects in stream restoration, water quality protection, and more.
The beer I sampled.
Have you been to a solar-powered beer fest or other environmental-friendly beer fest? I'd love to hear about it and see how it compares to this one.
A few more photos from the fest.